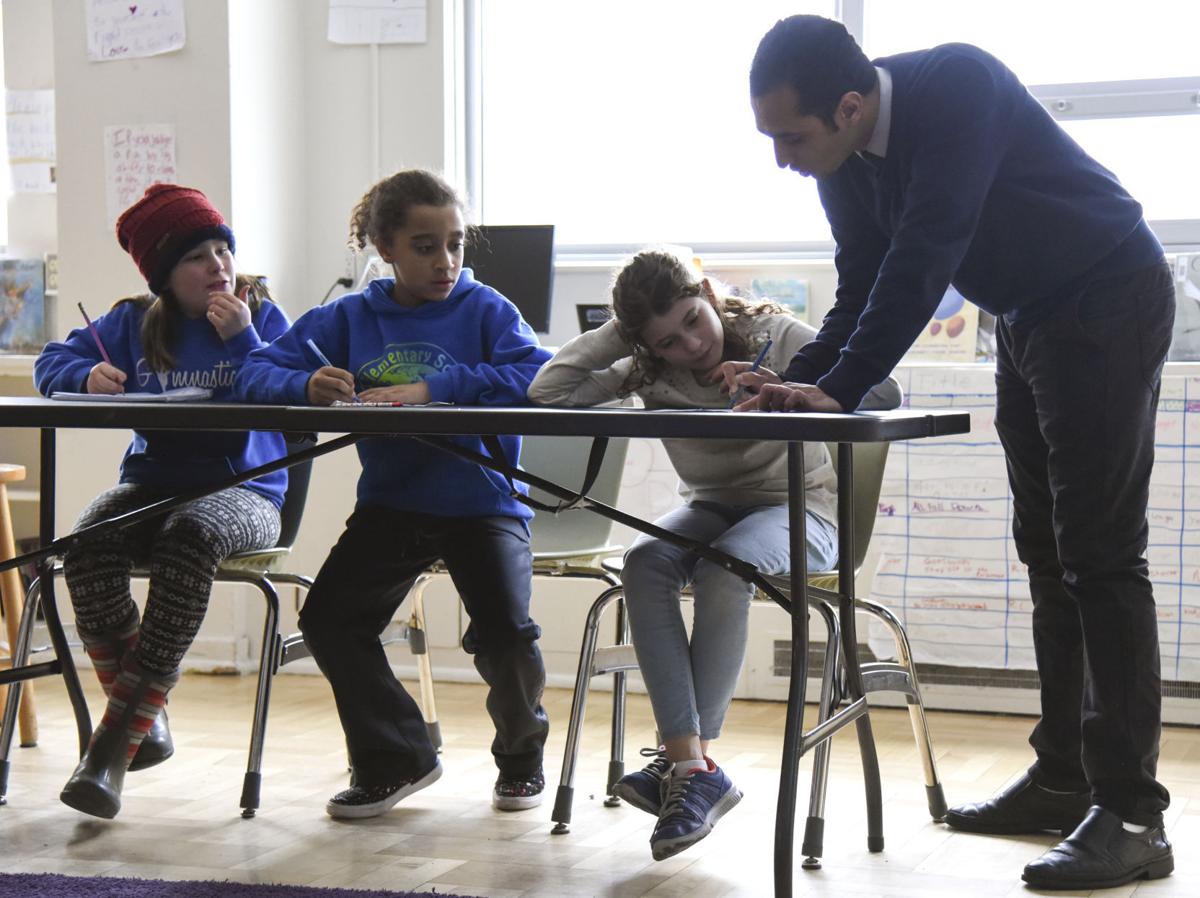 Irving's Arabic teacher, Mahmoud Dahroug instructing 4th grade students during Irving's Friday Hour of Enrichment
Based on a U.S. State Department
Teachers of Critical Languages Program
, Irving was 1 of 26 schools in the U.S. to receive a grant for Chinese or Arabic teacher to k-5 students for the 2017-18 school year.
As stated by Irving Elementary principal, Adrian Advincula "the goal is to foster global citizens".
For more information about TCLP and the ways Irving Elementary supports early language learning,
read the Bozeman Daily Chronicle's January 30th article on Bozeman's Irving Elementary's Arabic language program.